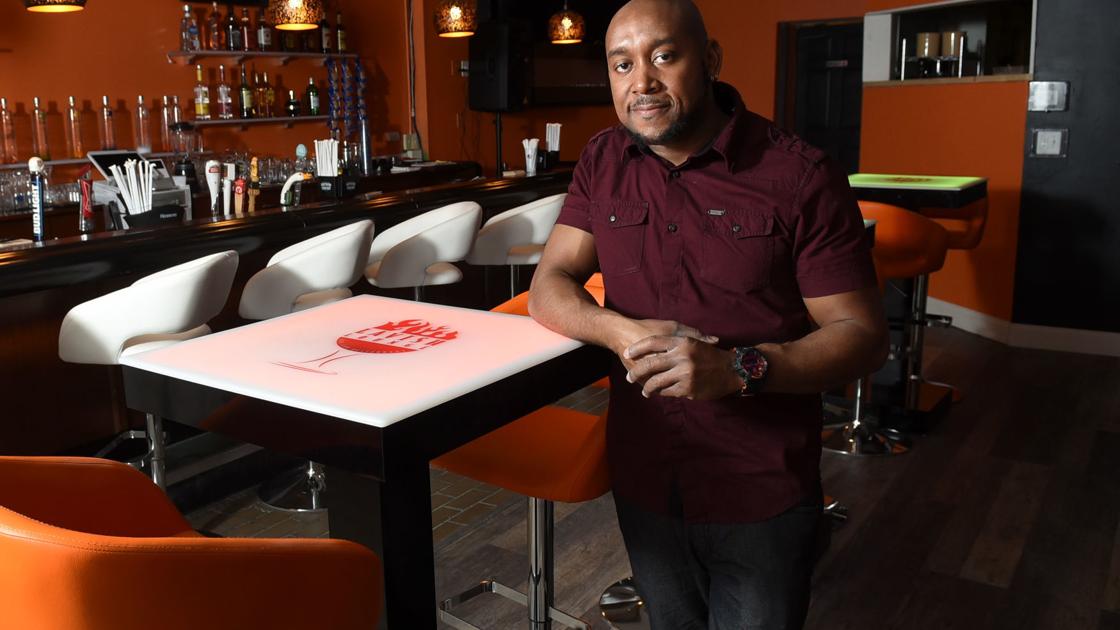 Lavish Lounge: New Auburn Restaurant Offers Jamaican Cuisine and High-End Ambience | Lifestyles
The result is barely recognizable from the Auburn Ale House, or its predecessors The Blarney Stone and Smokey's Tavern. Oranges and purples dominate the color palette, and the matte white finishes of the high tables, which light up, complement the curvy shape of the chairs. Kirkland still wants to do more, however, including covering the wooden bar with white panels and adding LED lights to bathe those surfaces. He would also like to add more stalls to the spacious bathrooms, although he has replaced their vanities and framed their mirrors with lights.
On either side of the bar are sleek white sofas that will officially become VIP areas when Lavish Lounge opens in mid-December. Kirkland said the lights would go down, take on the role of the DJ, and some TVs would be turned off at night to create a living room atmosphere. Specialty mixed drinks like Jamaican Rum Punch will also be available for the show as well as for sipping.
The menu, meanwhile, consists of several Jamaican dishes, including jerk, curry, and brown chicken stew. The Lavish Lounge also uses Jamaican rubs to spice up more familiar dishes, like cheeseburgers.
"We tried to integrate what we know with what people are already used to," Kirkland said.
As the Lavish Lounge welcomes its first guests and resolves any issues ahead of its grand opening, Kirkland is keen to point out that the new establishment is for everyone. No one is discouraged from coming – they're just encouraged to prepare for a more upscale experience than they might be used to, he said.