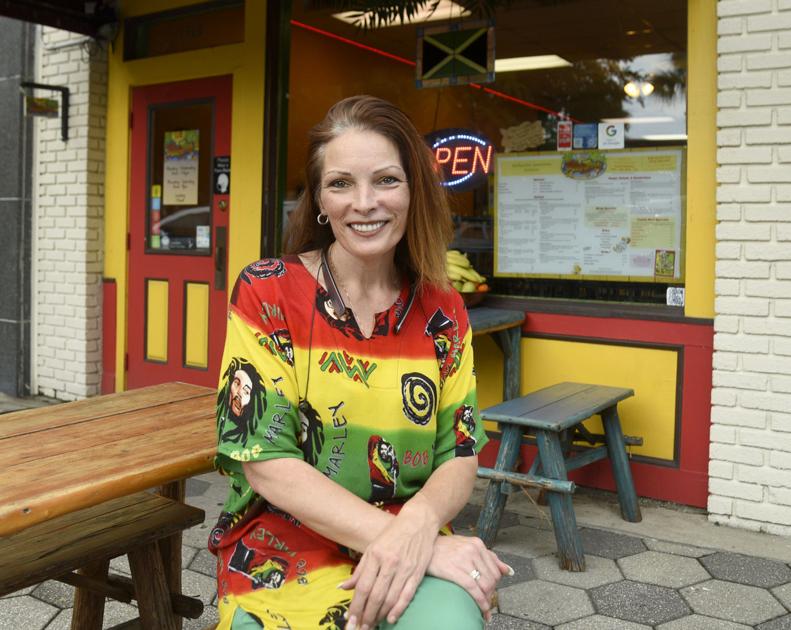 Island Jerk to host Jamaican Food Festival | Life
Bright oranges, vibrant yellows and greens dot dinner plates at Island Jerk in downtown Brunswick. The colorful carrots, cabbage and corn are reminiscent of the land from which the dishes come – Jamaica.
The Caribbean nation has a long and proud culture, ranging from its catchy reggae music to its tasty cuisine. Sharing this tradition has been part of Bernie Gendron's plan since she opened the downtown restaurant in 2013.
Not only does she want to share Jamaican cuisine and culture, but Gendron also hopes to promote some of the healthy eating habits that islanders approve of.
"It's healthy eating, and we're really trying to promote healthy eating. We love healthy, healthy and healthy food, "she laughed. "And that's what (Jamaicans) eat. You don't need to have a lot of money to do this either. You can eat Caribbean food for a dime if you know how to do it right.
Many islanders harvest food from their own gardens or from the nearby sea, creating a bouquet of fruits and vegetables that make up the bulk of the cuisine. At Island Jerk, menu options include the popular vegetarian delight and conch fritters, as well as blackened shrimp or tilapia.
The food exhibits natural flavors associated with high quality nutritional value.
"We don't use any additives or fillers or anything like that in our food. It's only natural, "said Gendron. "The Caribbean eats with the seasons, so it's always fresh.
She hopes to expose more people to these dishes and the culture they come from. To that end, Gendron and Island Jerk will be hosting a celebration in honor of Jamaica's Independence Day from noon to 6 p.m. on Saturday.
"It's like our 4th of July… it's the day they got their independence from Britain. Of course not that long ago, about 58 years ago, "she said.
"My birthday is actually the same day, so I'm definitely in the right company. "
Gendron is doing everything possible to mark the occasion. She will decorate with flags and unroll tables filled with food.
"We're going to have all the food – all the traditional Jamaican food. We will also have the rum cakes, which are also made in the traditional way with drinks like ginger beer, "she said.
It will offer games for children in Machen Square near the Newcastle Street restaurant. Island Jerk also partnered with local businesses which offered prizes.
Golden Isles ATA donated a month's tae kwon do course with a uniform. The Brunswick Kids Club offers free gymnastics lessons. Both are located at 111 Center Drive, Brunswick.
"We will have a lot of different games for them and we will have competitions. The winners will receive passes to tae kwon do or gymnastics, "she said.
The event will impose social distancing and the wearing of masks to ensure the safety of participants. And Gendron looks forward to a fun day of community and culture.
"We have a lot of Caribbean people in our community and the international festival was canceled this year, so we wanted to do something to share the culture and share what Jamaica is like," she said.