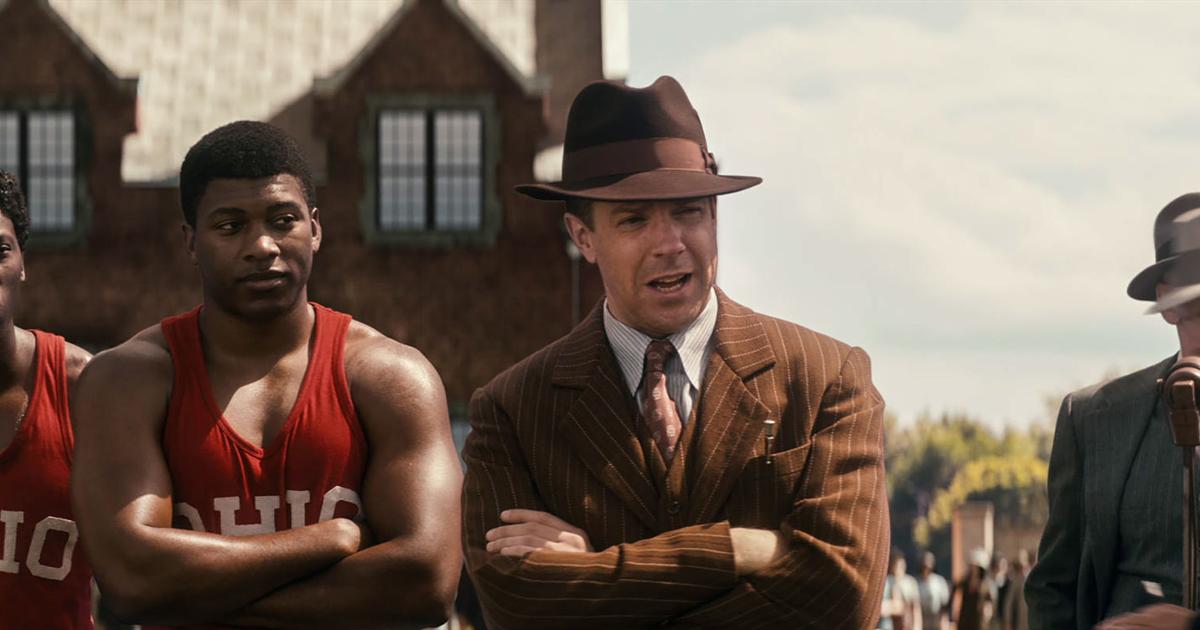 DVD REVIEW: 'Race' doesn't tell the whole Jesse Owens story | Movies
BRUCE R. MILLER

Since leaving "Saturday Night Live," Jason Sudeikis has had a lot of work, mostly in comedies, but some in dramas like "Race."
As Jesse Owens' coach, he's a little out of place, but ready for anything, especially since the film is a respectful biography of great athletics.
Because it focuses on his time at the 1936 Olympics, it doesn't address any of the turmoil he faced later in life or the price he paid for being such an iconic athlete. Arguably a better movie — especially one titled "Race" — could have charted his post-Olympic career and the things he did to keep his family afloat.
The film – directed by Stephen Hopkins – also leaves unanswered questions about Leni Riefenstahl, the Nazi filmmaker who captured the games and had a brief encounter with Owens. While 'Race' insists Adolf Hitler snubbed the athlete after his impressive performance, Owens maintained the German leader shook his hand – and there was a photo to prove it.
More research might have given this the edge of "Selma" or the depth of "Ray". Instead, it's like a Lifetime movie, eager to justify a bloated soundtrack.
Newcomer Stephen James is a good choice to play Owens. He has the athleticism and demeanor to suggest someone under pressure. Sudeikis, meanwhile, looks set to add "just kidding" to his line-readings. One day, maybe, he can shake off his comedic identity and achieve something like this. But "Race" is not the place.
Dozens of actors come to mind who would be much better in the role.
While Jeremy Irons and William Hurt are floundering as U.S. Olympic officials, they don't really add to Owens' story, especially as the final cards indicate what was at stake for Irons' Avery Brundage. .
Like "42," the Jackie Robinson story, "Race" tries to simplify a lot of things that really aren't. This reduces the NAACP to a brief encounter; it doesn't explain why Franklin Roosevelt didn't salute Owens after his big victory.
A rivalry with Germany's Carl "Luz" Long, however, is well played and helps to show that the 1936 matches weren't necessarily an "us versus them" situation. David Kross does a great job as Long, complementing James in the best way possible.
As screen biographies go, "Race" couldn't be more honorable. It gives Owens the limelight, showcases his humble demeanor and allows his family to register in a way most don't.
But he's not just another Eddie the Eagle or a member of the Jamaican bobsled team. This is Jesse Owens, a true legend who deserves the best in Hollywood.